Perfect Pairing $84
Unwind together with a bottle of local sparkling wine paired with six chocolate dipped strawberries.
Movie Night $68
Everything you need to kick back and enjoy your latest binge series or movie marathon. Selection from our market place snacks (two packets of potato chips, two packets of candy bars & red licorice) coupled with sparkling wine.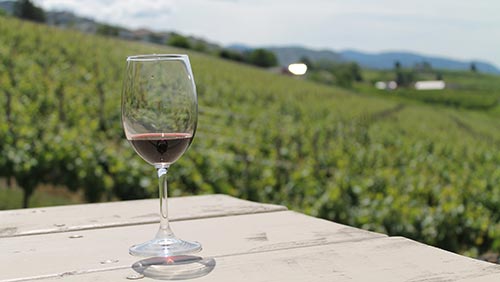 Sip and Savour Osoyoos - prices vary
Looking forward to sampling Osoyoos' regional wine? We'd be happy to arrange a bottle to welcome you upon arrival. Choose from a selection of our region's finest wine.
View our wine selections
.
The Most Important Meal of the Day
A great way to start your stay … Leave the shopping to us! Choose from three breakfast options and we'll take care of the shopping prior to your arrival.
Sleep in Special for Two $45
Includes fresh bread, butter, half a dozen eggs, bacon, ½ litre orange juice and coffee creamer.
Healthy Start for Two $48
Enjoy Greek yogurt, artisan granola and a selection of four fresh muffins, ½ litre orange juice and coffee creamer.
Family Package $75
Fresh bread, butter, one dozen eggs, bacon, hash browns, 1 litre orange juice and coffee creamer.